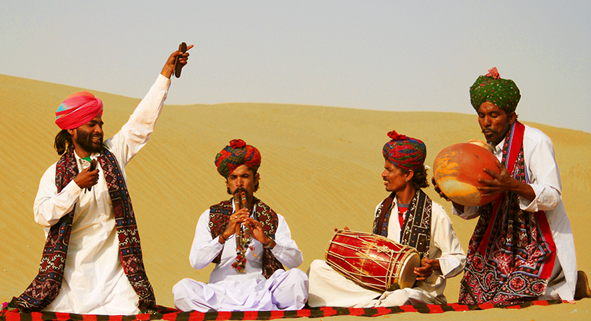 This year's Crossroads international Festival of Traditional Music in Krakow, Poland, with the theme of 'The Eastern Wind', includes performers from India, as well as Poland, Belarus, Ukraine and Iceland.
It follows the 2011 edition, which featured concerts of musicians from Mongolia, Israel, Ukraine, Belarus, international projects inspired by the music of the Middle East. CROSSROADS 2012 – is also a festival of premiere projects.
The BACHHU KHAN concert in Krakow's Market Square is the first Polish performance of a distinguished singer and his team from Rajasthan. Let's feel the darbari vibrations – music performed for centuries by camels traders; famous for his high, throaty, rustical voice, singing in the local marwari language BACHHU KHAN and his musicians will lead us to the heart of Thar – the largest desert in India. One of the most famous Indian Gypsy voices comes back to Europe!