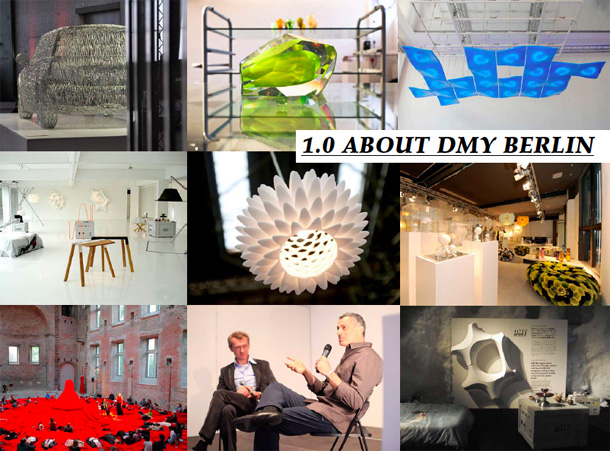 DMY Berlin is an international platform for contemporary product design, founded in 2003 by a visionary circle of leading creative thinkers from the Berlin design scene.
Annually, DMY presents the DMY International Design Festival in Berlin. The festival provides a point of intersection between the general public, businesses, the press and new generations of talented creative people.
The festival offers insights into the contemporary design practice and emerging currents. It is a platform for showcasing design, communicating and cooperating, discussing and sharing knowledge – as well as for making design. DMY focuses on product and industrial design as well as adjoining areas of professional activity. Research, innovation and multidisciplinary approaches are strongly encouraged. A pivotal role is awarded to critical and experimental approaches.
Since 2005 DMY has built a sustainable, global network by promoting and introducing novel design solutions in international trade fairs and festivals such as the Milan Furniture Fair, Designtide Tokyo, or Seoul Design Fair.
Exhibitors and institutions from more than 30 nations participate in the International Design Festival Berlin thanks to this widespread partnership network.
What began in 2003 as a Berlin design platform has grown into a genuine design hub that today forges links between Europe, Asia and the Americas.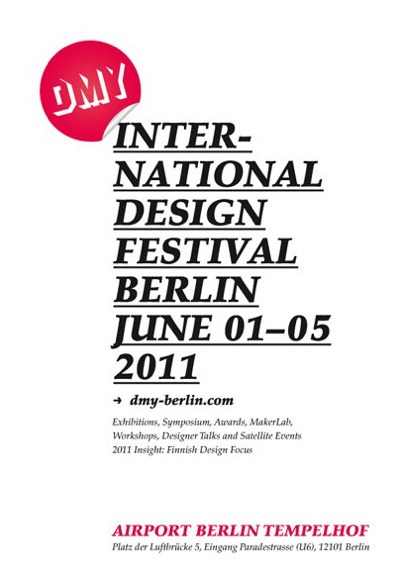 Source: DMY Berlin
Images courtesy of DMY Berlin