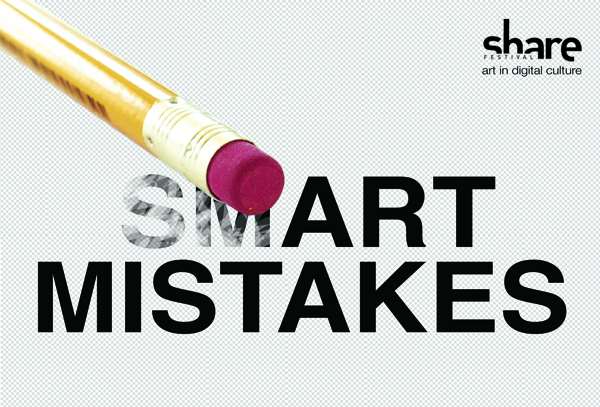 Share Festival of Art and Culture in the Digital Age opens in Turin, on the theme of Smart Mistakes. Programme includes a partnership with the Japan Media Art Festival.
Every year, the Share Festival chooses a special topic to focus on, to help broaden our minds, sharpen our skills, and inspire creative expression. So don't miss this year's festival from 2nd-7th November, 2010 in Turin!
SMART MISTAKES: mistake, mutilation, failure, dysfunction, discrepancy, accident, unexpected change, chance discovery, the aesthetics of error, mass waste, project failure, abandon project, disaster, flaw, inconvenience, misappropriation, side-effect, slip-up, flop.
This year, the VI Piemonte Share Festival will be focusing on the artistic and cultural significance of error, in all its broader senses. The creative potential of analysing and looking into what lies behind an error is truly great, as it represents the uncovering of an issue. Which is of particular interest in this year of global emergencies. The issue uncovered then demands attention, which in turn elicits controversy, while it is controversy that generates solutions and innovation.
In the art and culture of our digital age, does error still play the role of instigating change and activating value?
Check out the programme, prize awards, Share projects, video-streaming and Keynote Speech by Bruce Sterling.