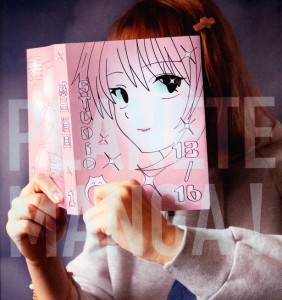 From 11 February to 27 May 2012, the Centre Pompidou will focus on manga culture by offering special programmes at the Studio 13/16 (dedicated to young audiences), its public library, and cinema. Through workshops and talks with renowned manga artists, young people will be given the unique opportunity to learn more about this popular form of culture and the way it is produced.
The programming goes beyond the traditional Japanese manga by including other forms of Asian comic book works from Korea and China that will be showcased through a number of films at the Centre's cinema. From science fiction to robots, mangas have influenced many generations of creative people from Asia but also increasingly from Europe and North America. The selected films will display a diverse range of creations, from classic mangas to more underground pieces that are less known to the general public.
The public library's reading lounge will provide an exceptional collection of 2500 mangas for the public to enjoy.