Meet the team working behind the scenes to bring you the latest information and perspectives on arts and culture in Asia and Europe:
The Team
The Editors
Technology and Design Partners
Former Editors

Asia Editor Born in Yokohama, Japan, Sali Sasaki is a communication designer, researcher, and writer specialized in cities and cultural development. She is the former manager of UNESCO's Creative Cities, an international network of 28 cities, from over 15 different countries. Since 2008, she is freelancing with international organizations in Europe and Asia. She has developed several cultural projects including the Design DNA Workshop for the International Design Center in Nagoya, and Cities x Design, a transmedia publication on the role of design in urban environments. She is also an Ambassador for the INDIGO Indigenous Design Network by ICOGRADA, a consultant for the World Design Capital, and a visiting tutor at Parsons Paris School of Design. Sali holds a Master of Arts degree in Communication Design from the Royal College of Art (UK). She currently divides her time between Paris and Tokyo.
Asia Editor An art consultant, researcher and freelance writer Anjali works in various contexts across both contemporary and heritage arts development. She has an abiding interest in the aesthetic traditions of South and South East Asia and has written on the various aspects of classical and contemporary Indian art on a number of cultural portals. She has also worked in an independent capacity with galleries and non-profit organizations in India, Singapore and London. Anjali holds an MA in Art Business from the Sotheby's Institute of Art, Singapore – University of Manchester and a Post-graduate diploma in Indian Aesthetics from Jnanapravaha Mumbai, India. Prior to entering the art world, she has had extensive experience in advertising and international exhibition management in India and Germany. She lives between Singapore and Mumbai.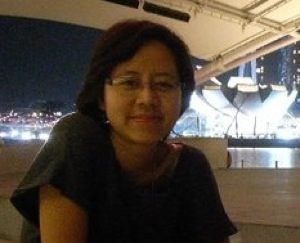 Performing Arts Asia Contributor Air Manuporn Luengaram is a cultural worker, lives and works between Bangkok and Singapore. She received BA in Mass Communication and MA in Art Administration. From 1997-2007, she worked in the Thai contemporary art scene in Bangkok including, AARA, an independent art organization that supports and promotes Thai contemporary artists, worked as a producer of AboutTV, an internet TV focus on Thai contemporary art and a programme manager at the Queen's Gallery, Bangkok. In 2007, She joined Arts Network Asia (ANA) as ANA Manager.
Performing Arts Asia Contributor Vanini Belarmino is the Performing Arts Asia Contributor for culture360.org. A Berlin-based producer and curator specialising in interdisciplinary exchange and cross-border collaborations, she is the Founder and Managing Director of Belarmino&Partners, an international project management and promotions consultancy for arts and culture.
Editorial Contributors
The following writers have contributed to culture360.org: Anupama Sekhar, Aye-Shil, Jeon, Azizah Fauziah, Darcy Paquet, David Ocon, Dragan Klaic, Florentina Bratfanof, Ive Stevenheydens, Jerneja Rebernak, Mary Ann DeVlieg, Sasiwimon Wongjarin, Shirley Abraham, Siddharth Chadha, Susanne Rogenhofer
Copy Editors
Sharon Lim